Meet the Candidates Forum
sat17apr10:00 amsat1:00 pmMeet the Candidates ForumHelotes News' Meet the Candidates Forum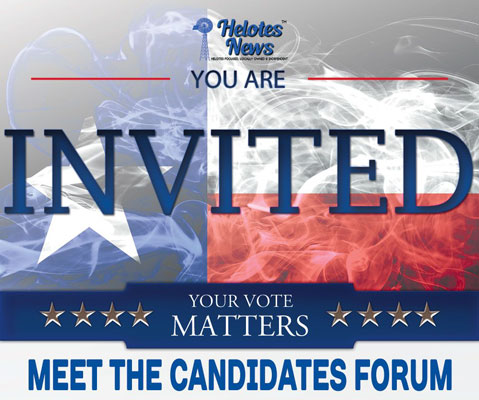 Time

(Saturday) 10:00 am - 1:00 pm
Event Details

Meet the Candidates Forum is an opportunity for voters and candidates to meet one another in a more personal event format compared to a debate. Candidates are provided one table for their campaign staff and handouts. Sponsors are provided one table for their business staff, marketing collateral, and any prizes they offer. The voters are provided seating facing the front of the meeting space. The event begins with thanking our attendees, campaigns, and sponsors for their support. We will begin introducing candidates to the audience in the order they appear on the ballot. Each candidate will have 5 to 10 minutes of uninterrupted speaking time to discuss their campaign goals, positions on topics, and other related topics. After all the candidates have spoken, we will call up any of our sponsors who are running raffles or other give-away contests. When the raffle segment is complete, we thank everyone for their attendance, invite them to visit the candidates at their respective tables, and request attendees complete an event survey to help us improve future events.

A portion of this event will be streamed live on our YouTube channel. We'll provide more details as we come closer to the 17th.

RSVP encouraged. There will be prize drawings for attendees. Public photography and videography at the event, entering the event constitutes acceptance of the policies which will be posted at the entrance and front table.
Health Guidelines for this Event
Physical Distance Maintained
Organizer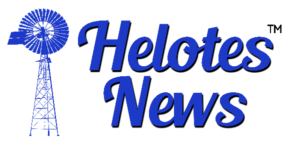 Matthew McCrossen is a Cedar Springs resident, father of two amazing Kuentz Coyotes, U.S. Army Combat Veteran with four tours in Iraq, the owner of two Helotes small businesses, former Helotes Economic Development Corporation (HEDC) and Cedars Springs HOA, Inc. director of the board and board president. Matt moved to Helotes from San Antonio where he served in several organizations while attending St. Mary's University and completed his BBA in Applied Management Cum Laude. His community services include City of San Antonio Small Business Advocacy Committee District 8 appointee and committee chairman, vice president of both the Vance Jackson Neighborhood Association, Colonies House Pool and Tennis Club.
2107807647