Welcome to Pedrotti's Ranch, which lies at the gateway to the Texas Hill Country.
What exactly is the Texas Hill Country? You'll likely get different answers depending on who you ask.
For some, it's the border between the American Southeast and Southwest. For others, it's the "hilly" and "country-like" land west of Austin and north of San Antonio.
Geographically speaking, Texas Hill Country sits on the Edwards Plateau and is defined by the rugged limestone that differentiates it from the coastal plain.
Many disagree about which towns are in the Texas Hill Country, but most agree which ones aren't, the big cities of San Antonio and Austin.
So to experience the area fully, leave your big-city ways behind and immerse yourself in Texas Hill Country culture.
Floating on the River & Swimming Holes
The best way to cool off on a 100-degree summer day is to find some water, and the Guadalupe and Comal rivers are filled with businesses renting out everything you need to enjoy a day floating down the river.
Most offer shuttle transportation, as well as gear including tubes, rafts, canoes, kayaks, and fishing and camping accessories. Group rates are often available if you plan in advance.
Texas Hill Country also boasts a plethora of natural springs and cave swimming holes that are idyllic and refreshing alike.
Grab a rope and swing into a pristine swimming hole at Krause Springs in Spicewood, or hike down to the half-cave, half-waterfall paradise of Hamilton Pool Preserve, which looks like something from another world.
Small Cafes and Restaurants
Taking a chance on a local eatery could mean discovering a new favorite authentic food, such as kolaches.
These Czech pastries are a reminder of a Czech immigration boom in Central Texas before the Civil War. By the early 1900s, the Texas State Historical Association counted more than 15,000 Czech immigrants in the state.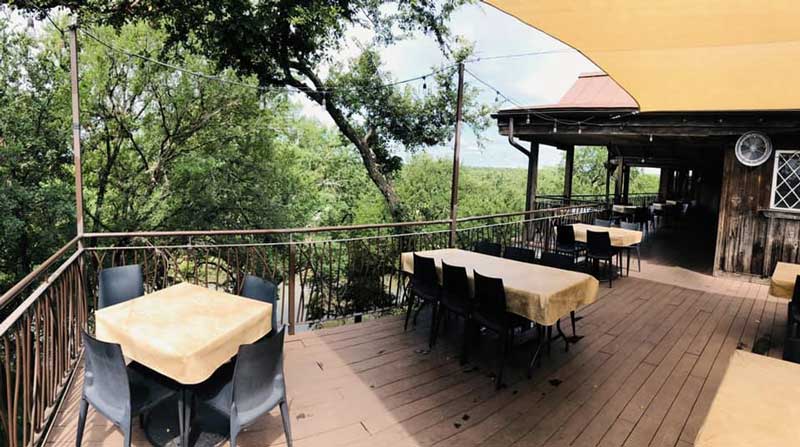 Wineries, Distilleries and Breweries
The Texas Hill Country is known for its wineries, helping propel Texas to No. 5 on the nation's list of top wine producers.
According to the Texas Wine and Grape Growers Association, the state is producing nearly 1 million gallons of wine annually. The Fredericksburg region alone includes nearly 100 wineries/vineyards.
From Downtown Fredericksburg, you can grab a shuttle and head out to any of the 50 nearby wineries for a wine-tasting tour.
What if you want to imbibe but aren't much for wine? The Texas Hill Country is host to many craft breweries and distilleries, as well.
Distilleries in the area make fine whiskeys, vodkas, and rums. One — Hill Country Distillers — even makes craft spirits out of jalapeno and prickly pear.
And if it's a beer you're looking for, jump on the Hill Country craft beer trail.
The area's craft beer history started on the Comal River in 1847 with the New Braunfels Brewing Co. which suffered several setbacks over the years, including being shut down by Prohibition.
Finally, Texas Hill Country craft beer gained traction again in the 1990s, and now the statecraft beer guild has over 100 members.