Pedrotti's Catering And Entertainment Facilities In San Antonio
Pedrotti's North Wind Ranch has 4 main facilities.

Our Original Facility,
The Shooting Star
features a Professional Rodeo Arena that connects to the fully heated and air conditioned banquet hall.
The Lone Oak is our largest facility and has access to the fully enclosed patio (The Corral). The Lone Oak has plenty of room for dancing and many other options. This facility also has access to the Rodeo Arena.
EACH TABLE IN THE DIAGRAMS REPRESENTS 100 GUESTS.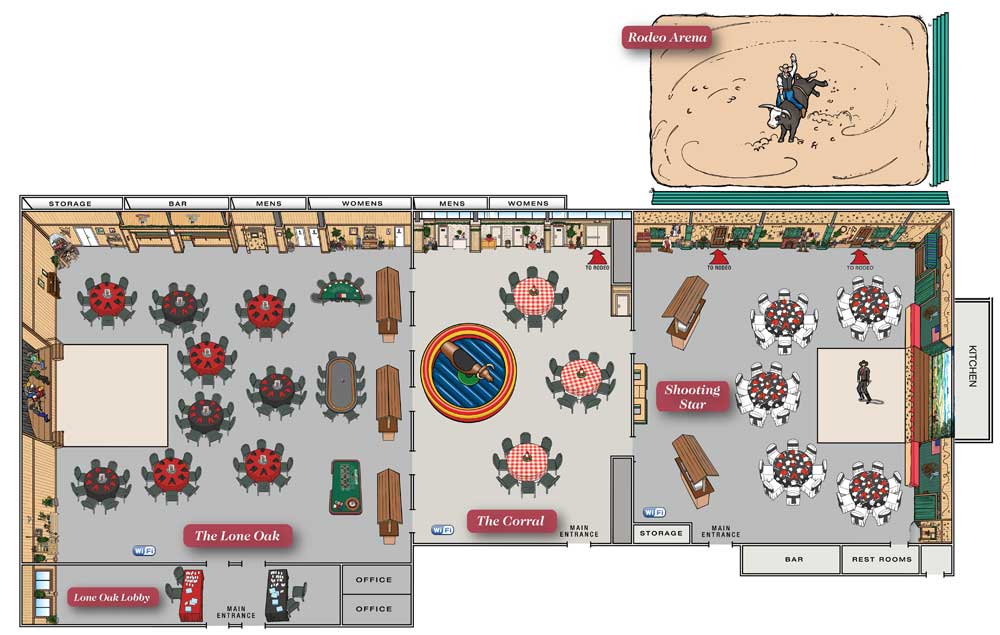 Click on Images to Expand View
The Chuck Wagon is perfect for the smaller, more personal events and has a lighted walking path to the Facility from the Parking Lot. With a nice day in Texas, the Chuck Wagon features some outdoor seating in the beautiful Courtyard.
We can send you a Printed Version upon request.