Pedrotti's Dry Rub for Baby Back Ribs
Serves: 4 to 5
1 Tbsp. Paprika
1-1/2 tsp. Packed Dark Brown Sugar
1-1/2 tsp. Finely Grated Orange Zest
1-1/2 tsp. Salt
¾ Tsp. Ground Cumin
½ tsp. Black Pepper
¼ tsp. Cayenne Pepper
4 – Pounds Baby Back Ribs, Cut into 2-Rib Portions
Directions:
In a small bowl, stir together all ingredients except the ribs. Rub spice mixture all over the ribs. Cover and refrigerate ribs for at least 2 hours or up to 24 hours.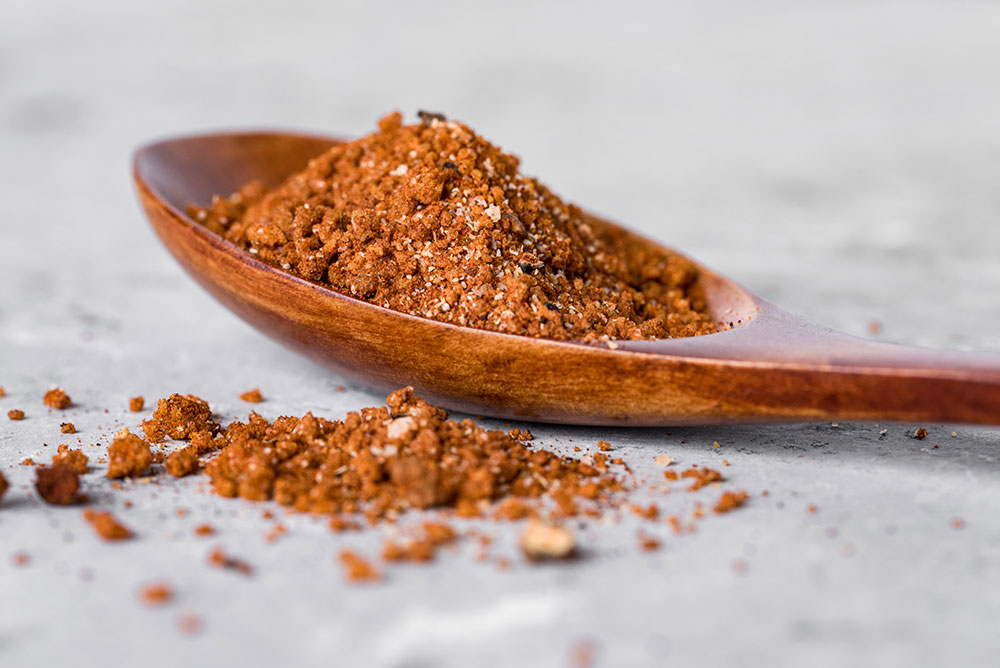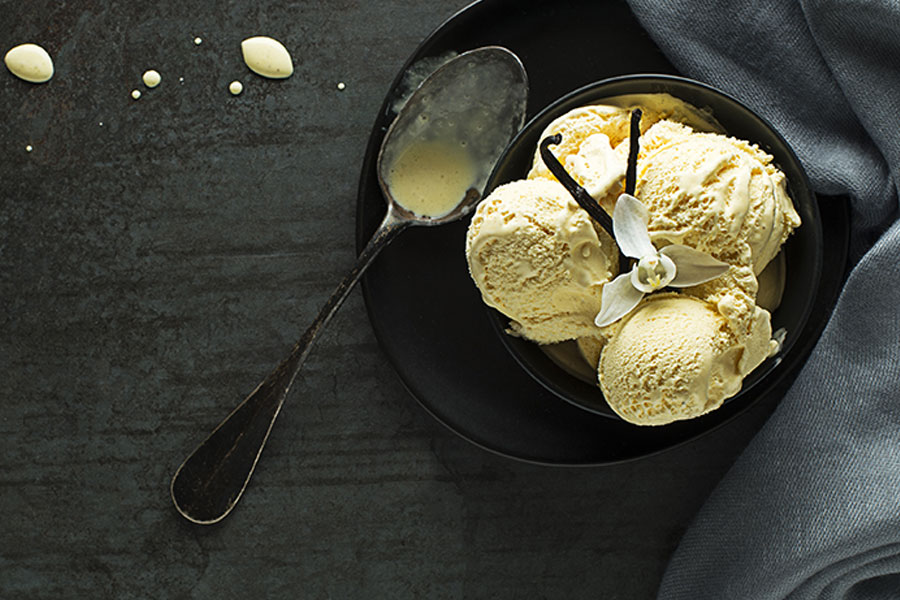 Homemade Vanilla Ice Cream
1 Cup of Sugar
¼ Teaspoon Salt
7 Large Egg Yolks
1 ½ cup half and half
1 cup heavy cream
1 tablespoon vanilla extract
Directions:
In a medium mixing bowl, beat the sugar and salt into the egg yolks until thickened and pale yellow.
Set Aside Bring the half and a half to a simmer in a heavy medium saucepan. Slowly beat the hot half and a half into the eggs and sugar. Pour the mixture back into the pan and place over very low heat or in a double boiler. Stir constantly with a whisk or wooden spoon until the custard thickens slightly.
Remove from heat and pour the hot custard through a strainer into a large, clean bowl. Allow the custard to cool slightly, then stir in the cream and vanilla. Cover and refrigerate until cold or overnight.
Stir the chilled custard, then freeze in 1 or 2 batches in your ice cream machine according to your machine's instructions.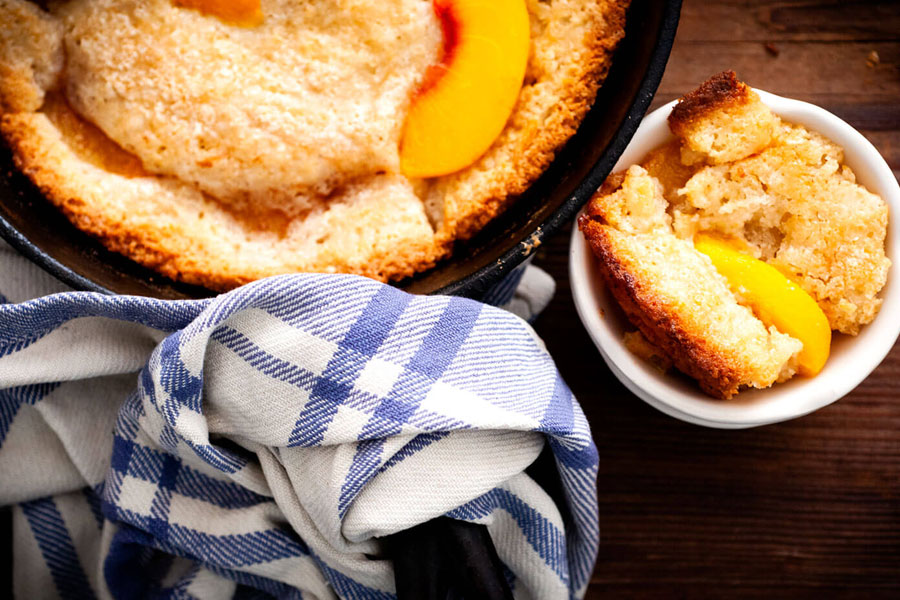 Fredericksburg Peach Cobbler
1 – Lb. Butter
2 – Lbs. (approx. 1-1/2 loaf) Bread Cubes (cut into ½ inch cubes)
3 – Tbsp. Cinnamon
2 – Tbsp. Nutmeg
7 – Eggs
1 – Cup Sugar
2 – Tbsp. Vanilla Extract
4 – Cups Milk
1 – Cup Heavy Cream
2 – Cups Cran-Raisins
2 – Cups Walnuts or Pecans
Jim Beam Caramel Sauce
2 – Cups Sugar
2 – Shots Jim Beam
Bread Pudding: In a small saucepan melt butter; pour butter in an 8" x 10" pan. Add the diced bread and season with cinnamon and nutmeg lightly. Mix to diced bread as well as the cran-raisins and nuts.
In a medium saucepan add the milk and heavy cream. Bring to a slight boil. Whisk gently. Remove from heat.
In a medium mixing bowl, add the eggs, sugar, and vanilla extract. Whisk thoroughly. Once combined, add 1 cup of the warm milk mixture to the eggs. Once tempered, add the egg mixture back to the warm milk mixture. Whisk once more. Add the custard to the seasoned bread cubes, pressing down gently to make sure bread absorbs the custard. Let set and cool.
Bake at 350 degrees for 1 hour and 15 minutes.
For best results prepare 1 day in advance before baking.
Place sugar in a non-stick sauté pan over medium-high heat. Sugar will start to dissolve and change colors gradually to a caramel color. Scrape edges using a steel spoon, preventing any clumps. Once clumps have dissolved, add the shot of Jim Beam to the caramel (it will sizzle). Once the sizzle calms, return to the fire.
Caution – When adding the shot of Jim Beam and returning to heat, it will catch fire. The flame will be 1" to 2" high. Once flamed, removed from heat until flame subsides.
Add the heavy cream and bring to a boil. The caramel will thicken like taffy. Keep the heat on low-medium until sugar is smooth and cream is incorporated. Remove from heat and store at room temperature.
Served: 12 – 15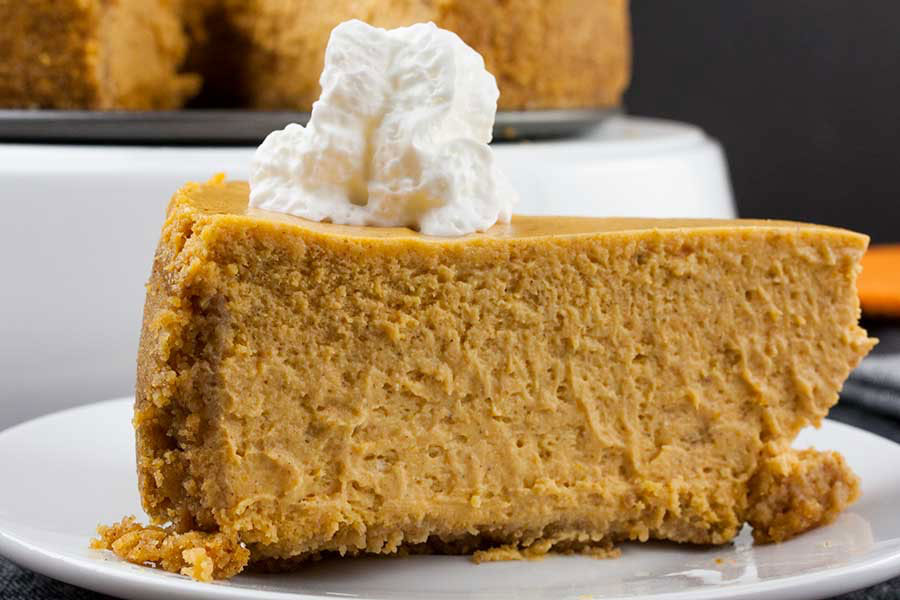 Grandma Betty's Bread Pudding with Caramel Sauce
Crust:
1 ¾ cups of graham cracker crumbs
3 tablespoons light brown sugar
½ teaspoon ground cinnamon
1 stick melted salted butter
Filling:
1 – 8-ounce package of cream cheese (room temperature)
1 – 15 ounce can of pureed pumpkin
3 eggs plus 1 egg yolk
¼ cups of sour cream
1 ½ cups of sugar
½ teaspoon ground cinnamon
1/8 teaspoon fresh ground nutmeg
1/8 teaspoon ground cloves
2 tablespoon all-purpose flour
1 teaspoon vanilla extract
In a medium bowl combine crumbs, sugar, and cinnamon. Add melted butter. Press down flat into a 9-inch pan. Set aside
Beat cream cheese until smooth. Add pumpkin puree, eggs, egg yolk, sour cream, sugar, and spices. Add flour and vanilla. Beat together until well combined.
Pour into crust. Spread out evenly and place in the oven for 1 hour. Remove from the oven and let sit for 15 minutes. Cover with plastic wrap and refrigerate for 4 hours.