How Pedrotti's Ranch Perfectly Complements Professional Event Organizers
When it comes to hosting a successful corporate event, the choice of the right venue is paramount. Pedrotti's Ranch perfectly complements the expertise of professional event organizers.
Capacity: The ranch offers flexible indoor and outdoor spaces to cater to your specific event needs, regardless of the size of your guest list.
Location: Situated in a picturesque countryside setting, Pedrotti's Ranch ensures convenient accessibility and ample parking, making it easy for your guests to attend.
Facilities:

The venue is equipped with state-of-the-art audio-visual equipment, staging, and customizable seating arrangements, aligning with the high standards set by professional event organizers.

Atmosphere: The ranch's captivating rustic ambiance, complete with mature trees and a professional rodeo arena, adds a unique and visually appealing backdrop to your event, creating an unforgettable atmosphere.
Catering Excellence:

With an experienced catering team offering a diverse menu that can be customized to your preferences, Pedrotti's Ranch ensures that your guests are treated to an exceptional culinary experience.
In the world of event planning, whether you're organizing a corporate gathering, a wedding, a conference, or any special occasion, the task at hand is often more intricate and demanding than it initially appears. This is where professional event organizers come into the picture. In this article, we'll delve into the importance of hiring the best event organizers to ensure your event's success. We'll also explore how choosing the right corporate event space can significantly contribute to the overall impact of your event.
The Crucial Role of Event Organizers
1. Expertise and Experience:
Event organizers are seasoned professionals who have planned a myriad of events. They bring extensive experience, knowledge, and expertise to the table, which is invaluable in ensuring a flawless event.
2. Time and Stress Management:
Planning an event can be time-consuming and stressful. Professional organizers relieve you of these burdens, allowing you to focus on your guests and the purpose of the event.
3. Extensive Network:
The best event organizers have a vast network of industry connections. This network can lead to beneficial partnerships, securing quality vendors, and obtaining discounts that would otherwise be unavailable.
4. Budget Management:
Event organizers have mastered the art of budget management. They can help you allocate funds efficiently and effectively to avoid unnecessary expenses and stay within budget.
5. Creativity and Innovation:
Event organizers are creative individuals who can bring innovative ideas and unique experiences to your event, ensuring it stands out and leaves a lasting impression.
6. Problem Solving:
Issues can arise during events. Event organizers are skilled problem solvers who can tackle unexpected challenges swiftly and efficiently, allowing your event to continue without disruptions.
7. On-the-Day Coordination:
On the day of your event, professional organizers ensure that everything runs smoothly, from vendor coordination to keeping the schedule on track. This level of coordination ensures that your event unfolds flawlessly.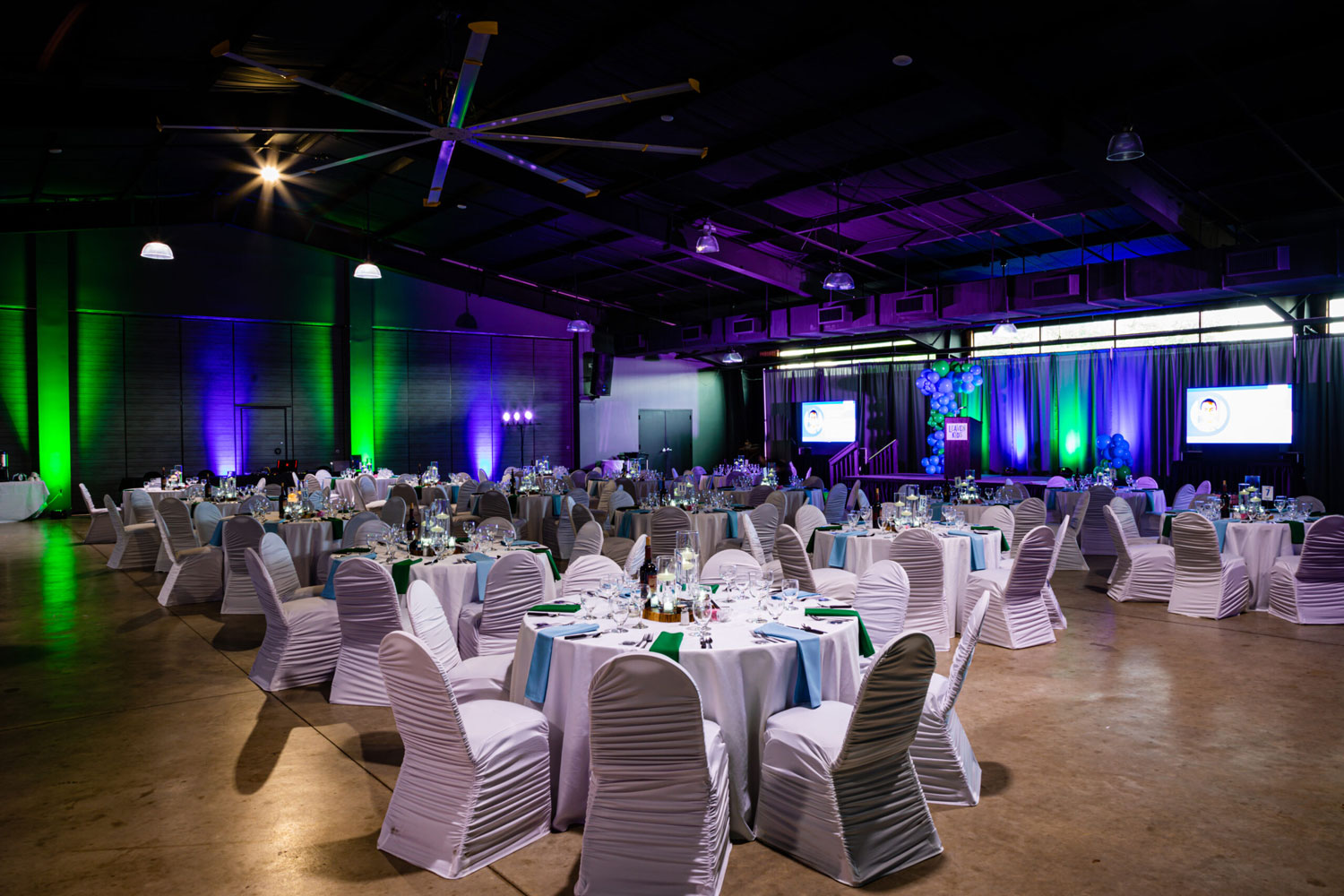 The Significance of Choosing the Right Corporate Event Space
1. Capacity and Accommodation:
The ideal corporate event space should comfortably accommodate your guest count, ensuring that there's enough room for everyone. Pedrotti's Ranch, for example, offers flexible indoor and outdoor spaces suitable for both intimate and large gatherings.
2. Accessibility and Location:
Easy accessibility is vital. A convenient location, like the picturesque countryside setting of Pedrotti's Ranch, ensures that your guests can reach the event without any hassle.
3. Facilities and Equipment:
Your chosen space should be equipped with the necessary facilities and equipment to support your event. This includes audio-visual equipment, seating arrangements, and staging. Pedrotti's Ranch provides state-of-the-art technology and customizable setups to meet your specific event requirements.
4. Atmosphere and Aesthetics:
The ambiance of the venue sets the tone for your event. Pedrotti's Ranch offers a captivating rustic ambiance with mature trees, a professional rodeo arena, and covered patio areas, creating a memorable and visually appealing atmosphere.
5. Catering Services:
A professional event space often has in-house catering services or can recommend exceptional catering teams. Pedrotti's Ranch, for instance, offers a diverse menu that can be tailored to suit your preferences, ensuring that your guests enjoy a delectable culinary experience.
In conclusion, the success of any event relies on the expertise of professional event organizers and the selection of the right corporate event space. Pedrotti's Ranch offers a versatile venue that meets the standards set by the best event organizers, ensuring that your corporate event is not only a success but also a memorable and impactful experience for your guests. Collaborating with professional event organizers and choosing a venue like Pedrotti's Ranch is the winning combination for a truly remarkable corporate event. With this winning combination, you can be confident that your event will not only meet but exceed expectations, creating memorable and lasting impressions on your attendees.